BACKPACKERS
There was no bicycle car of course 300 years ago. People were traveling with their feet.
Here is doing the inn and restaurant in the repair of the old hotel.
But it does not have a modern hotel, but it's possible that you will feel inconvenient. But, mind you should be healed satisfied surely delicious cuisine and natural you. You can stay at No meals. Paid tour of brewery tours of wineries and sake you can also  Organic vegetarian food OK
300年前には車はもちろん自転車もありませんでした。人は自分の足で歩いて旅行しました。その昔の旅篭を再生してレストランと宿を開いています。近代的なホテルではありませんから、不便に思う事もあるでしょう。けれど、自然やオーガニックな手作料理に癒されご満足頂ける事でしょう。 ベジタリアンにも対応です。
素泊まりもできます。ワイナリーや日本酒の酒蔵見学の有料ツアーもできます。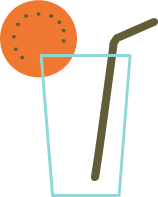 Coolest Hostel in town!

​Friendly and knowledgeable staff

Since we were doing a restaurant in Tokyo, we can offer delicious food to you.

​私共は都内でレストランをやっていましたので、美味しい料理をご提供できます。


STAY
​FRIDAY​
BACKPACKERS
WINE
ほうとう& カレーセット
This is a set of Indian curry andHOTO noodle specialty of Yamanashi. 山梨名物のほうとうと手作りカレーのセットです。
Please call or e-mail reservation of accommodation.

0553-48-2555 大黒屋・サンガム
Yamanashi Prefecture Kosyu city Yamato 49
ご予約の際は電話かメールをお願いします。

AT